Dr Jack Henningfield - Pinney Associates, USA
DevelRx collaborates regularly with Pinney Associates, experts in CNS-active substances, novel drug delivery systems, and dietary supplements. Pinney Associates experts are leaders in abuse potential assessment, including study needs and designs, and clinical and regulatory strategy and support.
Dr Jack Henningfield, Vice President, Research, Health Policy, and Abuse Liability, at Pinney Associates is the senior lead for joint efforts in abuse potential assessment.
Jack E. Henningfield, PhD, is one of the world's leading experts on addiction, and the behavioral, cognitive, and CNS effects of drugs. He has five decades of experience researching CNS-active drugs and more than four decades of experience developing new medicines and supporting equitable access to medicines and other health serving products.
Through Pinney Associates, Jack and his colleagues advise on science and regulatory pathways to approval and labelling for drugs for psychedelics, cannabinoids, and CNS-active dietary supplements such as kratom, various cannabinoids, and FDA-regulated nicotine and tobacco products. This includes:
Advising clients on abuse liability study needs and developing assessments of abuse potential, including by the 8 Factor Analysis of the US Controlled Substances Act as is required for drug scheduling determinations and other aspects of drug labelling
Leading assessments of the tamper resistance of novel formulations
Developing risk management approaches, including Risk Evaluation and Mitigation Strategy (REMS), that are required for some drugs in the US
Jack joined Pinney Associates in 1996 after 16 years of public service at the Intramural Research Program of the National Institutes of Health's National Institute on Drug Abuse (NIDA), where he led abuse potential assessments and developed drug scheduling recommendations in frequent collaboration with the FDA and DEA. Since leaving NIDA he has served as a Special Government Employee to the FDA Center for Drug Evaluation and Research (2009-2014) and Center for Tobacco Products (2010-2013). He has served on numerous US Government agency committees and international committees and advised agencies of other nations, the European Union, and international non-governmental agencies, and the World Health Organization.
Jack has been a member of the Johns Hopkins University School of Medicine faculty since 1978.
Throughout his career, Jack has contributed to numerous comments to FDA on topics including prescribing of opioids for chronic pain, development and regulation of abuse-deterrent opioid formulations, and regulation of nicotine delivery systems. Jack's research has resulted in the publication of more than 450 published papers as well as numerous books and monographs on myriad topics in public health, pharmacology, pharmaceutical assessment, and addiction.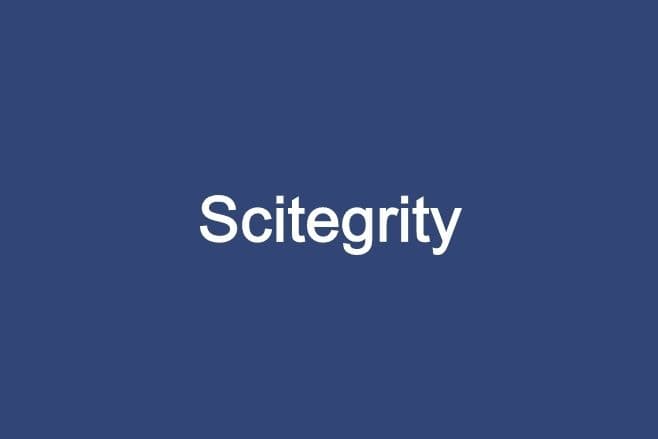 Scitegrity (Kent, UK) is a chemical legislation and trade compliance company, specialising in making chemical legislation searchable by chemical structure. It was founded in 2011 by Joe Bradley and Ian Johns.
Joe (Director) is a biochemist who spent a decade in drug discovery screening as a Team Leader in Pfizer's High Throughput Screening group before moving into an informatics and scientific data management role. He has significant experience in encoding controlled drug legislation from around the world, process improvement, leading global IT projects within R&D environments, chemical and screening data storage, searching and analysis.
Ian (Director) spent 15 years at Roche, 8 as a hands-on synthetic chemist and 7 in a combined information science/data management role. In 2001 he joined Pfizer, where he held senior management roles in the chemistry and scientific support departments, with responsibility for controlled substance compliance on large compound libraries. His areas of expertise include Controlled Substances laws, chemical registration, searching and inventory management.
In 2014, in conjunction with several Pharma companies, Scitegrity developed and launched Controlled Substances Squared, a market leading computational system that encodes controlled drug legislation from around the world.
The system is trusted by 5 of the world's top 10 Pharmaceutical companies, and dozens of chemical suppliers, CROs, regulators and pharma to identify accurately and automatically if any chemical is considered controlled or regulated in over 28 countries.
In 2016, Dr Maura Mooney, an expert on the computational assessment of controlled chemical space, joined Scitegrity to develop and support Controlled Substances Squared and Scitegrity's Drug Abuse Potential Assessment projects.
Since 2021, DevelRx has partnered with Scitegrity to enable their unique data sets of controlled substances, legislation and algorithms to identify controlled chemicals and chemical space, to be used to perform sophisticated and quantitative chemical similarity assessments of our clients' drugs in development to drugs with known or likely abuse potential.
OTHER PARTNERS:
Get in touch to find out how we can help you.