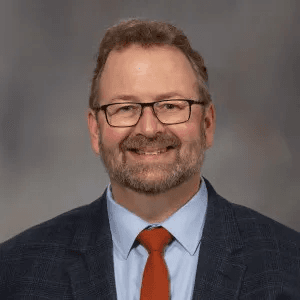 Dr James Rowlett – University of Mississippi Medical Center, USA
Dr James Rowlett, PhD, is a Professor and Vice Chair for research in the Department of Psychiatry and Human Behavior at the University of Mississippi Medical Center (UMMC).
James' research programme is investigating the mechanisms that underly drug abuse and dependence, particularly sedative-anxiolytic, opioid and stimulant addiction. His research group uses in vivo techniques, ranging from intravenous drug self-administration to quantitative observation techniques. Recently, his group has initiated research on the relationship between sleep disorders and addiction, using EEG telemetry technology. A key component of his research programme is translational drug discovery to provide important information for discovery and development of anti-addiction, anxiolytic, and sleep-aid medications.
James is the Principal Investigator on two National Institutes of Health (NIH) Research Project (R01) grants. The first grant, in its 23rd year, examines anxiolytic effects and abuse of benzodiazepine receptor ligands, and the second grant studies tolerance and physical dependence after chronic benzodiazepine treatment.
In 2018, James was awarded with the UMMC's Platinum Medallion for excellence in research, granted to the faculty which obtains $5 million in extramural research funding.
In 2020, along with clinical psychologist Dr Jeff Parker, James co-founded the Center for Innovation and Discovery in Addictions (CIDA), which is a multidisciplinary group that aims to bring together basic scientists, clinicians, educators, and community healthcare providers to develop and employ novel treatments for addiction.
James earned his undergraduate degree in psychology at Morehead State University and his PhD in psychology at the University of Kentucky.
James started his research career as a Senior Research Associate at the University of Mississippi Medical Center with Dr William (Bill) Woolverton and received training in models of stimulant and anxiolytic abuse. In 1997, James moved as an Instructor to the Department of Psychiatry at Harvard Medical School. At this prestigious institution, he initiated research programs on anxiolytic, stimulant, and polydrug abuse. He was an Associate Professor and Supervisor of the Behavioral Pharmacology Laboratory in the Division of Neuroscience at Harvard Medical School, as well as an Associate Scientist in the Neuroscience and Behavior Program of the University of Massachusetts at Amherst. James returned to UMMC as a full professor in 2013.
James has been a member of the College on Problems of Drug Dependence (CPDD) since 1994, and currently is a member of the CPDD Board of Directors. He is the author or co-author of more than 160 scientific articles, reviews, and book chapters on research related to drug abuse and neuropsychiatric disorders.
OTHER PARTNERS:
Get in touch to find out how we can help you.