Professional Partners
Dr Jack Henningfield - PinneyAssociates, USA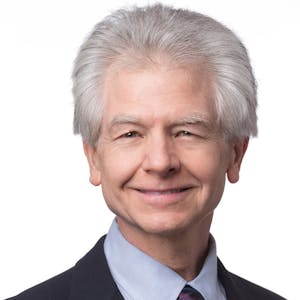 DevelRx collaborates regularly with PinneyAssociates, experts in CNS-active substances, novel drug delivery systems, and dietary supplements. PinneyAssociates experts are leaders in abuse potential assessment, including study needs and designs, and clinical and regulatory strategy and support. 
Dr Jack Henningfield, Vice President, Research, Health Policy, and Abuse Liability, at PinneyAssociates is the senior lead for joint efforts in abuse potential assessment.
Jack E. Henningfield, PhD, is one of the world's leading experts on addiction, and the behavioral, cognitive, and CNS effects of drugs. He has five decades of experience researching CNS-active drugs and more than four decades of experience developing new medicines and supporting equitable access to medicines and other health serving products.
Through PinneyAssociates, Jack and his colleagues advise on science and regulatory pathways to approval and labelling for drugs for psychedelics, cannabinoids, and CNS-active dietary supplements such as kratom, various cannabinoids, and FDA-regulated nicotine and tobacco products. This includes:
Advising clients on abuse liability study needs and developing assessments of abuse potential, including by the 8 Factor Analysis of the US Controlled Substances Act as is required for drug scheduling determinations and other aspects of drug labelling
Leading assessments of the tamper resistance of novel formulations
Developing risk management approaches, including Risk Evaluation and Mitigation Strategy (REMS), that are required for some drugs in the US
Jack joined PinneyAssociates in 1996 after 16 years of public service at the Intramural Research Program of the National Institutes of Health's National Institute on Drug Abuse (NIDA), where he led abuse potential assessments and developed drug scheduling recommendations in frequent collaboration with the FDA and DEA. Since leaving NIDA he has served as a Special Government Employee to the FDA Center for Drug Evaluation and Research (2009-2014) and Center for Tobacco Products (2010-2013). He has served on numerous US Government agency committees and international committees and advised agencies of other nations, the European Union, and international non-governmental agencies, and the World Health Organization.
Jack has been a member of the Johns Hopkins University School of Medicine faculty since 1978.
Throughout his career, Jack has contributed to numerous comments to FDA on topics including prescribing of opioids for chronic pain, development and regulation of abuse-deterrent opioid formulations, and regulation of nicotine delivery systems. Jack's research has resulted in the publication of more than 450 published papers as well as numerous books and monographs on myriad topics in public health, pharmacology, pharmaceutical assessment, and addiction.
Dr Chris Atterwill - Natural Pharmacy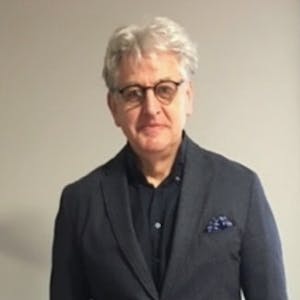 Dr Chris Atterwill is an internationally recognised Toxicologist whose specialist areas include neurotoxicology, endocrine toxicology, novel in vitro systems for toxicity testing and Preclinical Lead Optimisation (PLOT) strategies for Drug Safety Assessment.
Chris has worked in and held senior positions across both pharma and academia and is also a UK Registered Pharmacist with the General Pharmaceutical Council & Fellow of the Royal Pharmaceutical Society.
Chris first qualified as a Pharmacologist at London and Oxford Universities, and having held several MRC Fellowships was appointed GSK Professor & Head of Biosciences at the University of Hertfordshire (UH). At UH Chris established the CellTox Centre and his group was one of the first to develop brain, liver and thyroid spheroid organotypic test systems for xenobiotic toxicity testing. For this work he was awarded Fellowship of the Royal College of Pathologists and Institute of Biology,
He then moved to pharma in roles as Head of Investigative Toxicology and PreClinical Drug Safety before becoming Director of Biosciences and Toxicology at a major CRO. In parallel with the latter roles, Chris served for 8 years on the UK Home Office APC (Animal Procedures Committee) as well as holding positions on the British Toxicology Society Executive Committee, FRAME (Fund for the Replacement of Animals in Medical Experiments) and ECVAM (European Center for the Validation of Alternative Methods) committees and as a Visiting Professor at University of the West of England (UWE). From 2003 Chris was founder & Executive Director of Prognus Ltd.
Chris has a broad experience across Investigative and Regulatory Toxicology & Pathology, Agrochemical & Drug Preclinical Safety Assessment. He has published four books, over 110 peer reviewed publications and presented more than 350 invited lectures and posters at international scientific symposia in the fields of pharmacology and toxicology.
Chris recently received the following from the Royal Pharmaceutical Society to recognise 46 years as a continuous member of the society.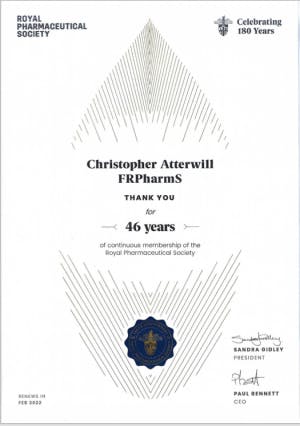 Scitegrity Ltd
Scitegrity (Kent, UK) is a chemical legislation and trade compliance company, specialising in making chemical legislation searchable by chemical structure. It was founded in 2011 by Joe Bradley and Ian Johns.
Joe (Director) is a biochemist who spent a decade in drug discovery screening as a Team Leader in Pfizer's High Throughput Screening group before moving into an informatics and scientific data management role. He has significant experience in encoding controlled drug legislation from around the world, process improvement, leading global IT projects within R&D environments, chemical and screening data storage, searching and analysis.
Ian (Director) spent 15 years at Roche, 8 as a hands-on synthetic chemist and 7 in a combined information science/data management role. In 2001 he joined Pfizer, where he held senior management roles in the chemistry and scientific support departments, with responsibility for controlled substance compliance on large compound libraries. His areas of expertise include Controlled Substances laws, chemical registration, searching and inventory management.
In 2014, in conjunction with several Pharma companies, Scitegrity developed and launched Controlled Substances Squared, a market leading computational system that encodes controlled drug legislation from around the world.
The system is trusted by 5 of the world's top 10 Pharmaceutical companies, and dozens of chemical suppliers, CROs, regulators and pharma to identify accurately and automatically if any chemical is considered controlled or regulated in over 28 countries.
In 2016, Dr Maura Mooney, an expert on the computational assessment of controlled chemical space, joined Scitegrity to develop and support Controlled Substances Squared and Scitegrity's Drug Abuse Potential Assessment projects.
Since 2021, DevelRx has partnered with Scitegrity to enable their unique data sets of controlled substances, legislation and algorithms to identify controlled chemicals and chemical space, to be used to perform sophisticated and quantitative chemical similarity assessments of our clients' drugs in development to drugs with known or likely abuse potential.
Academic Partners
Dr James Rowlett – University of Mississippi Medical Center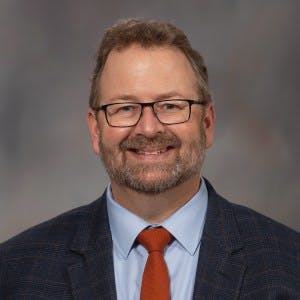 Dr James Rowlett, PhD, is a Professor and Vice Chair for research in the Department of Psychiatry and Human Behavior at the University of Mississippi Medical Center (UMMC).
James' research programme is investigating the mechanisms that underly drug abuse and dependence, particularly sedative-anxiolytic, opioid and stimulant addiction. His research group uses in vivo techniques, ranging from intravenous drug self-administration to quantitative observation techniques. Recently, his group has initiated research on the relationship between sleep disorders and addiction, using EEG telemetry technology. A key component of his research programme is translational drug discovery to provide important information for discovery and development of anti-addiction, anxiolytic, and sleep-aid medications.
James is the Principal Investigator on two National Institutes of Health (NIH) Research Project (R01) grants. The first grant, in its 23rd year, examines anxiolytic effects and abuse of benzodiazepine receptor ligands, and the second grant studies tolerance and physical dependence after chronic benzodiazepine treatment.
In 2018, James was awarded with the UMMC's Platinum Medallion for excellence in research, granted to the faculty which obtains $5 million in extramural research funding.
In 2020, along with clinical psychologist Dr Jeff Parker, James co-founded the Center for Innovation and Discovery in Addictions (CIDA), which is a multidisciplinary group that aims to bring together basic scientists, clinicians, educators, and community healthcare providers to develop and employ novel treatments for addiction. 
James earned his undergraduate degree in psychology at Morehead State University and his PhD in psychology at the University of Kentucky.
James started his research career as a Senior Research Associate at the University of Mississippi Medical Center with Dr William (Bill) Woolverton and received training in models of stimulant and anxiolytic abuse. In 1997, James moved as an Instructor to the Department of Psychiatry at Harvard Medical School.  At this prestigious institution, he initiated research programs on anxiolytic, stimulant, and polydrug abuse. He was an Associate Professor and Supervisor of the Behavioral Pharmacology Laboratory in the Division of Neuroscience at Harvard Medical School, as well as an Associate Scientist in the Neuroscience and Behavior Program of the University of Massachusetts at Amherst. James returned to UMMC as a full professor in 2013.
James has been a member of the College on Problems of Drug Dependence (CPDD) since 1994, and currently is a member of the CPDD Board of Directors. He is the author or co-author of more than 160 scientific articles, reviews, and book chapters on research related to drug abuse and neuropsychiatric disorders.