Dr Jack Henningfield - PinneyAssociates, USA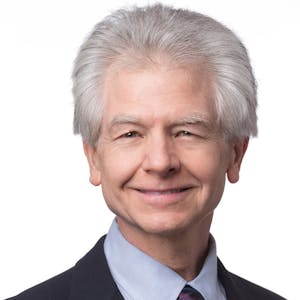 DevelRx collaborates regularly with PinneyAssociates, experts in CNS-active substances, novel drug delivery systems, and dietary supplements. PinneyAssociates experts are leaders in abuse potential assessment, including study needs and designs, and clinical and regulatory strategy and support. 
Dr Jack Henningfield, Vice President, Research, Health Policy, and Abuse Liability, at PinneyAssociates is the senior lead for joint efforts in abuse potential assessment.
Jack E. Henningfield, PhD, is one of the world's leading experts on addiction, and the behavioral, cognitive, and CNS effects of drugs. He has five decades of experience researching CNS-active drugs and more than four decades of experience developing new medicines and supporting equitable access to medicines and other health serving products.
Through PinneyAssociates, Jack and his colleagues advise on science and regulatory pathways to approval and labelling for drugs for psychedelics, cannabinoids, and CNS-active dietary supplements such as kratom, various cannabinoids, and FDA-regulated nicotine and tobacco products. This includes:
Advising clients on abuse liability study needs and developing assessments of abuse potential, including by the 8 Factor Analysis of the US Controlled Substances Act as is required for drug scheduling determinations and other aspects of drug labelling
Leading assessments of the tamper resistance of novel formulations
Developing risk management approaches, including Risk Evaluation and Mitigation Strategy (REMS), that are required for some drugs in the US
Jack joined PinneyAssociates in 1996 after 16 years of public service at the Intramural Research Program of the National Institutes of Health's National Institute on Drug Abuse (NIDA), where he led abuse potential assessments and developed drug scheduling recommendations in frequent collaboration with the FDA and DEA. Since leaving NIDA he has served as a Special Government Employee to the FDA Center for Drug Evaluation and Research (2009-2014) and Center for Tobacco Products (2010-2013). He has served on numerous US Government agency committees and international committees and advised agencies of other nations, the European Union, and international non-governmental agencies, and the World Health Organization.
Jack has been a member of the Johns Hopkins University School of Medicine faculty since 1978.
Throughout his career, Jack has contributed to numerous comments to FDA on topics including prescribing of opioids for chronic pain, development and regulation of abuse-deterrent opioid formulations, and regulation of nicotine delivery systems. Jack's research has resulted in the publication of more than 450 published papers as well as numerous books and monographs on myriad topics in public health, pharmacology, pharmaceutical assessment, and addiction.
Dr Chris Atterwill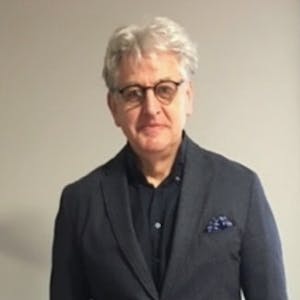 Dr Chris Atterwill is an internationally recognised Toxicologist whose specialist areas include neurotoxicology, endocrine toxicology, novel in vitro systems for toxicity testing and Preclinical Lead Optimisation (PLOT) strategies for Drug Safety Assessment.
Chris has worked in and held senior positions across both pharma and academia and is also a UK Registered Pharmacist with the General Pharmaceutical Council & Fellow of the Royal Pharmaceutical Society.
Chris first qualified as a Pharmacologist at London and Oxford Universities, and having held several MRC Fellowships was appointed GSK Professor & Head of Biosciences at the University of Hertfordshire (UH). At UH Chris established the CellTox Centre and his group was one of the first to develop brain, liver and thyroid spheroid organotypic test systems for xenobiotic toxicity testing. For this work he was awarded Fellowship of the Royal College of Pathologists and Institute of Biology,
He then moved to pharma in roles as Head of Investigative Toxicology and PreClinical Drug Safety before becoming Director of Biosciences and Toxicology at a major CRO. In parallel with the latter roles, Chris served for 8 years on the UK Home Office APC (Animal Procedures Committee) as well as holding positions on the British Toxicology Society Executive Committee, FRAME (Fund for the Replacement of Animals in Medical Experiments) and ECVAM (European Center for the Validation of Alternative Methods) committees and as a Visiting Professor at University of the West of England (UWE). From 2003 Chris was founder & Executive Director of Prognus Ltd.
Chris has a broad experience across Investigative and Regulatory Toxicology & Pathology, Agrochemical & Drug Preclinical Safety Assessment. He has published four books, over 110 peer reviewed publications and presented more than 350 invited lectures and posters at international scientific symposia in the fields of pharmacology and toxicology.